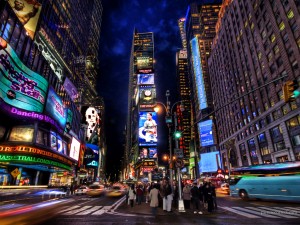 I recently published a list outlining what I did and (more likely) did not cross off of my 2013 Bucket List. My bucket lists are my favorite tradition, started New Years 2009, before I graduated high school. Here's my reasoning behind bucket lists, rather than resolutions: Resolutions start with the negative…
I'm too fat.
…and then turn into proactive "resolutions…"
To lose weight, I will go to the gym four times a week.
…which are haphazardly followed for the first couple of weeks of the new year, before they fall by the wayside and all you're left with is a monthly gym membership fee. Bucket Lists are lists of action items, things I would like to do/learn/accomplish just for the sake of doing/learning/accomplishing them. So without further ado, my sixth annual bucket list:
Kiss my boyfriend at midnight on New Year's Eve.

Ice skate in Boston Common or Central Park or Rockefeller Center.

Do some DIY crafting to decorate my new apartment (Get at me, Pinterest).

Walk and relax on the High Line.

Figure out my job… sitch.

Bike through Central Park (again!).

See the Lion King on Broadway in Feb.

Become a member of Kappa's alumna network.

Start my mini book club with Captain America and blog about it.

Exchange guest blog posts with Sugarwoman!

Visit Coney Island.

Go to the Bronx Zoo (Wednesday is pay-what-you-wish day!).

Pay off my credit card.

Ride the tram to Roosevelt Island.

Go running in Central Park.

Go apple picking and bake something delicious.

Visit a museum (or two or three. The Met's $25 admission is only the "recommended" price; and the MoMA is free on Friday evenings).

Get a library card, and explore in more depth the New York Public Library.

Slurp up some frozen hot chocolate at Serendipity.

Find a restaurant with amazing duck.

Crochet something.

Participate in a class or conference. (Like Alt Summit in NYC, or a free online class).

Buy furniture (I know some people might not find this exciting but I DO!).

Walk at Northeastern graduation.

Host a dinner party inspired by a show, movie, or fairy tale (ala Heston Blumenthal, or Game of Thrones again!).

Take a tour or use a big apple greeter and get to know the big city.


Try a new workout fad or class (preferably in the form of a free trial).

Institute a new workout plan.

Watch the Olympic Opening Games (I freaking love the Olympics!).

Dress up and go to a speakeasy.

Weekend ski trip in March?

Learn a little something more about various wines (Are there workbooks for this?).

Send more thank-you notes, in general.

Find a new perfume that's all me (This one?).

Keep a monthly budget and stick to it. Monitor pennies and dimes (with some fancy apps, etc.).

Do something worthwhile for the holidays (like volunteer and/or go home!).

"Zenify" my living space.

Keep to my "Perfect 10" philosophy.

Live like a local, explore like a tourist <3 (more to come!).
Also check out: My 2012 Bucket List and 2012 Review