Below are some choice examples that I feel best demonstrate my writing ability, as well as a variety of styles and my diverse interests. For a full list of packages and clips available online, please click here. My resume is available here.

Fall 2013—Broadcast Demo Reel
As a reporter intern for New England Cable News, I had the opportunity to shadow a reporter and write my own packages and scripts. Below is my demo reel. All the writing and editing is my own.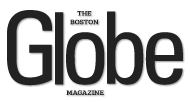 January 11, 2013—Minimoons
For the magazine's spring weddings-themed issue, I pitched a story on "minimoons," a term coined by a wedding blogger. I ended up identifying five locations for mini honeymoons in the Northeast, and took care to vary the locations, the "style" of the trip—outdoorsy, laid-back, or packed with shows—and the price point, so there was a little something for everyone. The final product (PDF here) was a two-page spread with six color photos.

July 5, 2012—Alistair Archer
I pitched and wrote a story for The Globe about Massachusetts-based Alistair Archer, a high end fashion start-up. Thus far, it's been my most interesting piece to write because I was inspired by the subject's experiences, and because I love human interest stories. Because I was chronicling events in the founder's life, this story is not in inverted triangle format; instead, I was able to be a little more creative and "magazine-y" in my writing. The hard copy was a two-page spread with five photographs (three color).
May 31, 2012—Njabini Apparel
This is the first full-length story I wrote for The Globe, a feature I pitched about Njabini Apparel, a company founded by Northeastern student Mike Behan. The non-profit helps mothers in Njabini, Kenya, by providing them jobs and injecting money into the local economy. The original hard copy was a full page with numerous color photographs.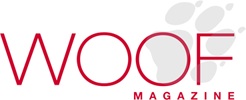 I started WOOF when I realized that Northeastern lacked a true comprehensive student publication. I wanted a venue to write openly (and sometimes sarcastically) about everything that affected Northeastern students. And I wanted the opportunity to write longer, feature-length stories than the other publications could allow for. It took a year of politics and paperwork before the first issue came out, and I saw it through the second issue before I passed the baton. See these and other issues here.

June 14, 2011—Jennifer Aniston
After writing a couple of blog posts for Marie Claire's editor "Daily Dish" blog, I was offered the opportunity to do this fashion retrospective on Jennifer Aniston. I went through wire photos of Aniston and narrowed down the pool to twenty photographs (my editor narrowed it down a little more from there). I loved the challenge of keeping the captions short, and the opportunity to write sarcastically.

My sophomore year, I was the inside (arts and entertainment) editor for The Huntington News. During my time on staff, I wrote numerous stories on deadline, when no one volunteered to write them.
October 28, 2010—Halloween costumes
I admittedly compiled this list of last-minute Halloween costume ideas at roughly midnight on press night. But I had fun coming up with pop-culture references and being sarcastic and oftentimes crude. This piece was actually commended by a Boston Globe writer that visited the paper to critique the quality of the publication.
September 16, 2010—All These Elements
In this feature on Northeastern band All These Elements, I made an effort to focus on "visual" writing, which I'd recently covered in one of my college courses. I wanted to focus on details—the color of Donovan's shirt, and referencing the folder in front of the band—in order to help the reader visualize.