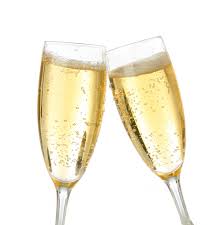 I wanted to wait a bit to let it all sink in, and because I didn't want the information to work against any other potential offers, but ladies and gents… I. Am. Employed.
I've known for about a week and a half, but I received and subsequently accepted a temporary position at an international financial PR firm in Manhattan. Which, of course, also means I'm moving. Ch-ch-ch-changessss.
This company was my first choice from day one, and I'm so thrilled that it all worked out, albeit a week after my November goal. The whole process can truly be excruciatingly painful, but for the time being there's a weight off my shoulders. I have every intention of turning this opportunity into a career, so you can bet your bottom dollar I'll be working my butt off from day one. I'm not sure how everything else (money, apartment, etc.) will play out, but I've got to have a little faith, yes? Cheers!