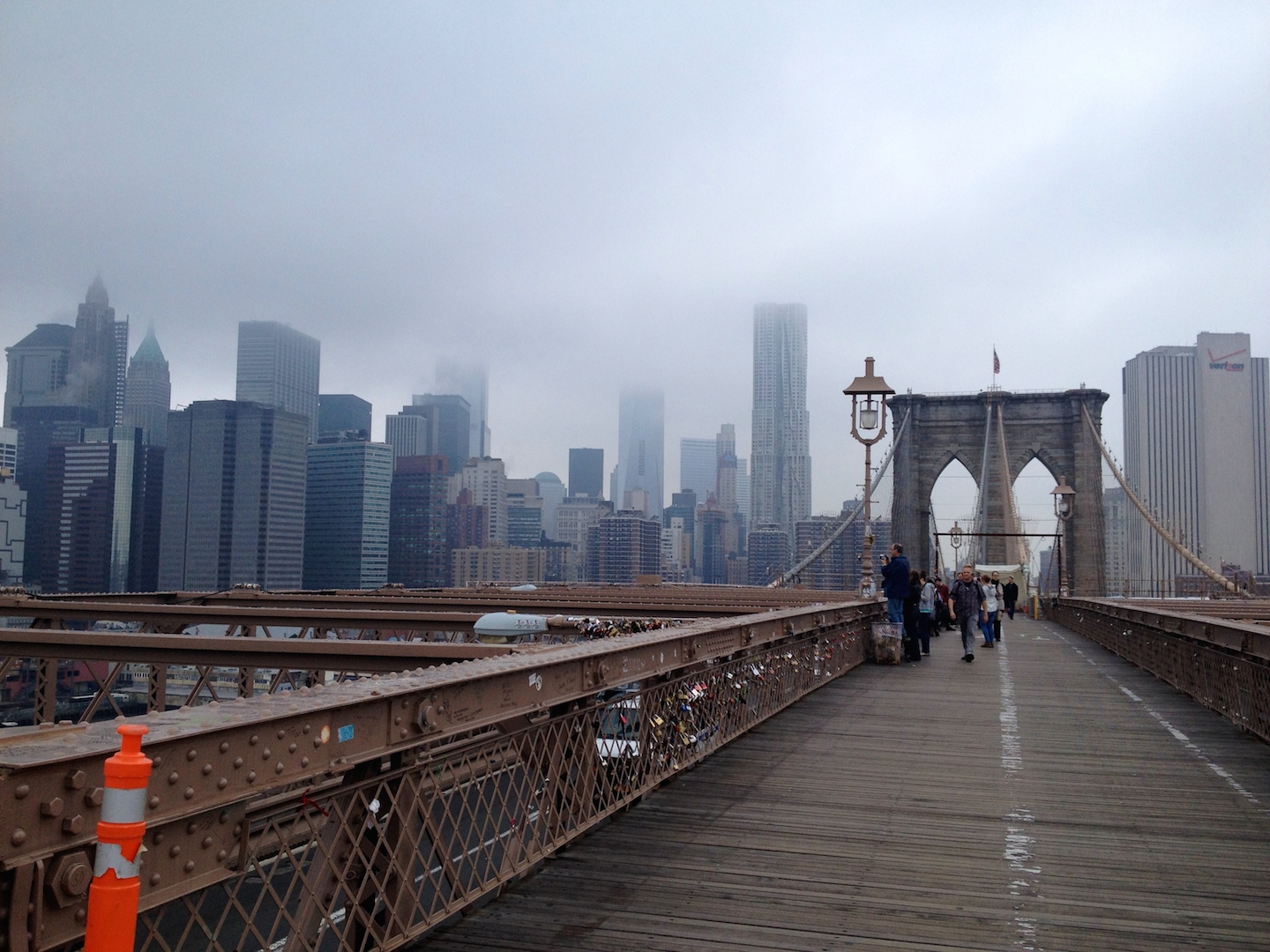 See Part 1 here.
Another day of amazing adventures in New York! Though nothing that I accomplished today was on my bucket list (necessarily), I still feel immensely exhausted. I adventured in Brooklyn today (first time while living here to venture to another borough!), and made the mistake of assuming that the outer boroughs were as easy to navigate as Manhattan… oops….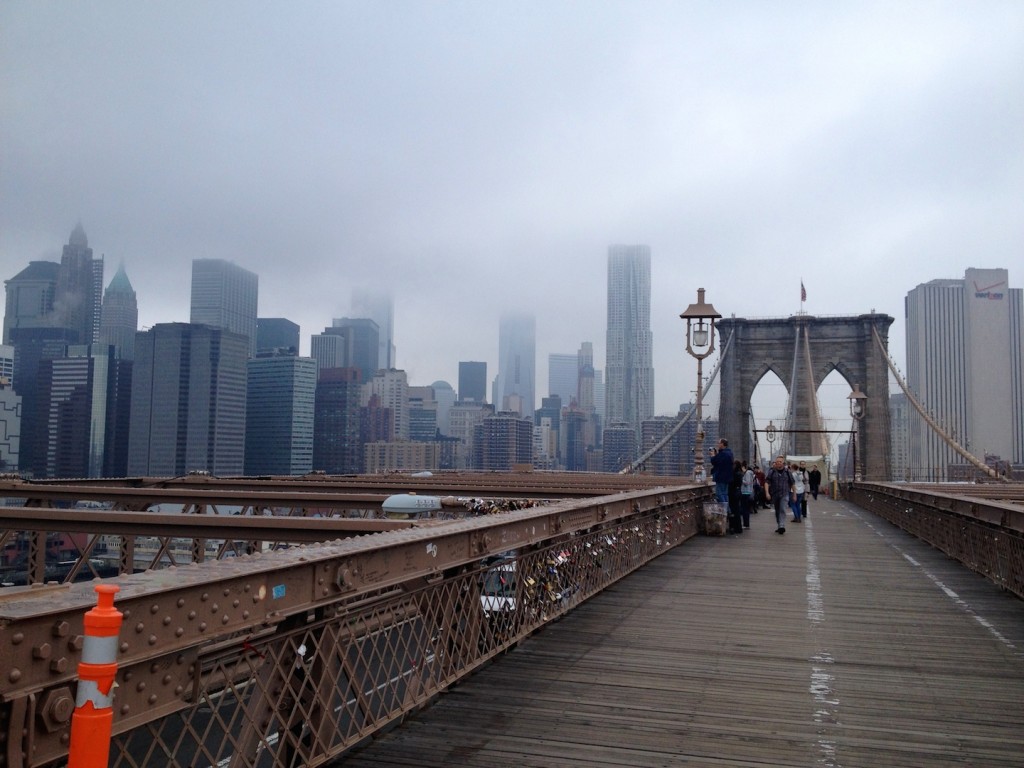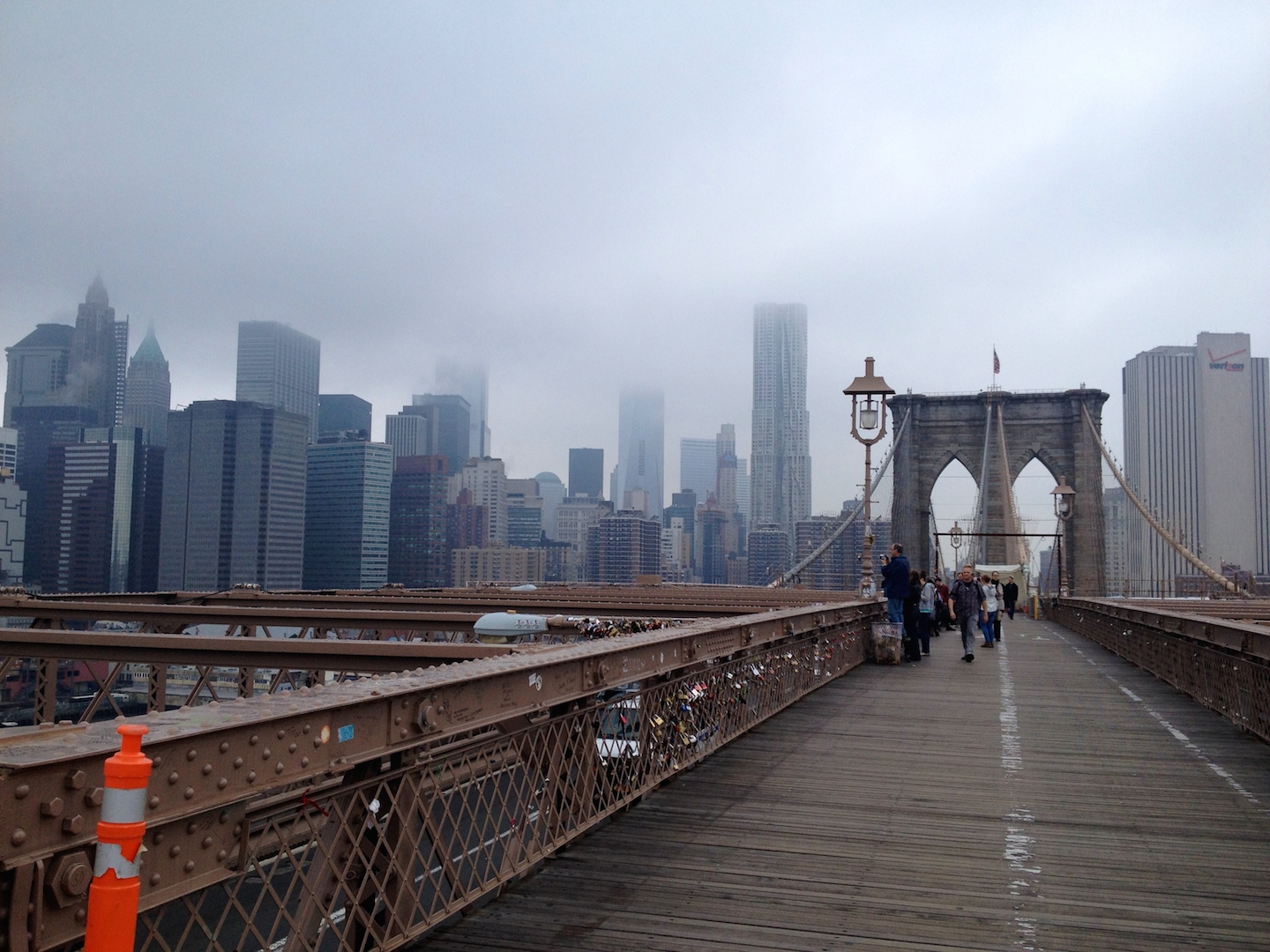 And speaking of Manhattan, that's were I started. With a coffee and breakfast on the city side of the Brooklyn Bridge. Then the walking began, as I ventured over the East River to Brooklyn (Fun fact: Brooklyn, originally "Breuckelen," was named after the Dutch city of the same name), with my single grande nonfat extra hot salted caramel mocha with only three pumps of flavoring with whip… and my phone (no fancy camera today, but I think I did alright!).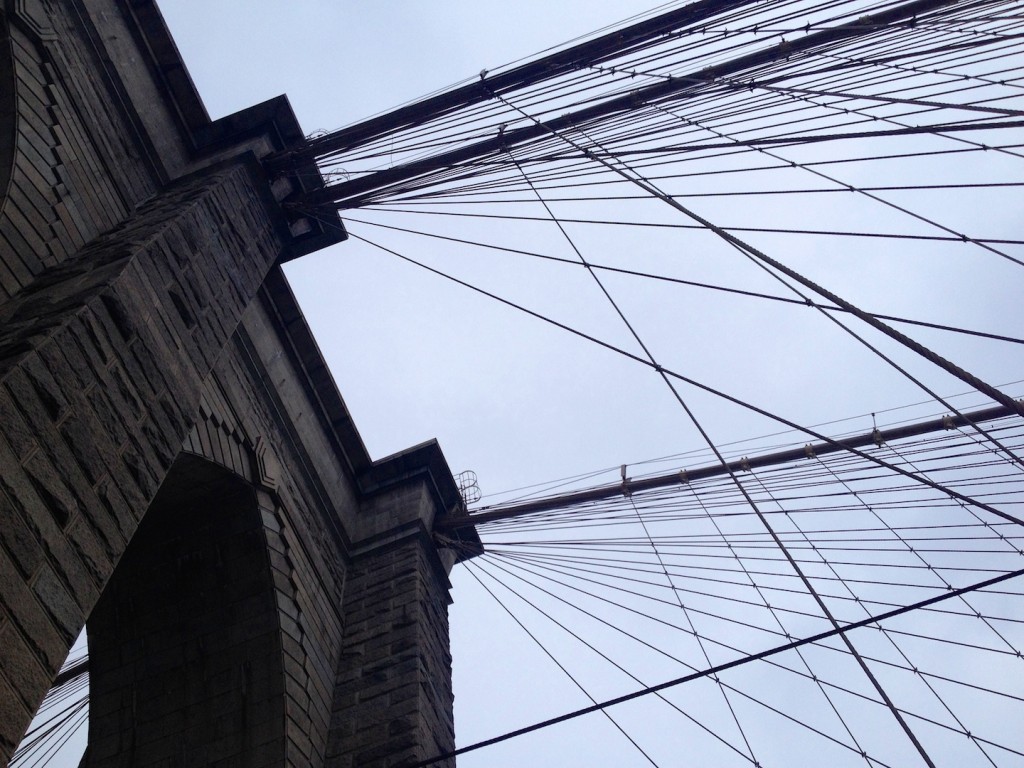 Once actually in Brooklyn, I wandered around like a lost puppy (there's so much room in other boroughs!) before finally stumbling into the BLDG 92. Now, I'd heard many positive things about BLDG 92, and also that is was free, but I didn't really know what it was. Turns out it's a museum outlining the Brooklyn naval yard's rich history—from contributing to all major American wars up to the 70s to being decommissioned to becoming a now-haven for startups and artists. The museum was incredibly well produced—I would definitely recommend. Oh, and no surprise, I bought a postcard.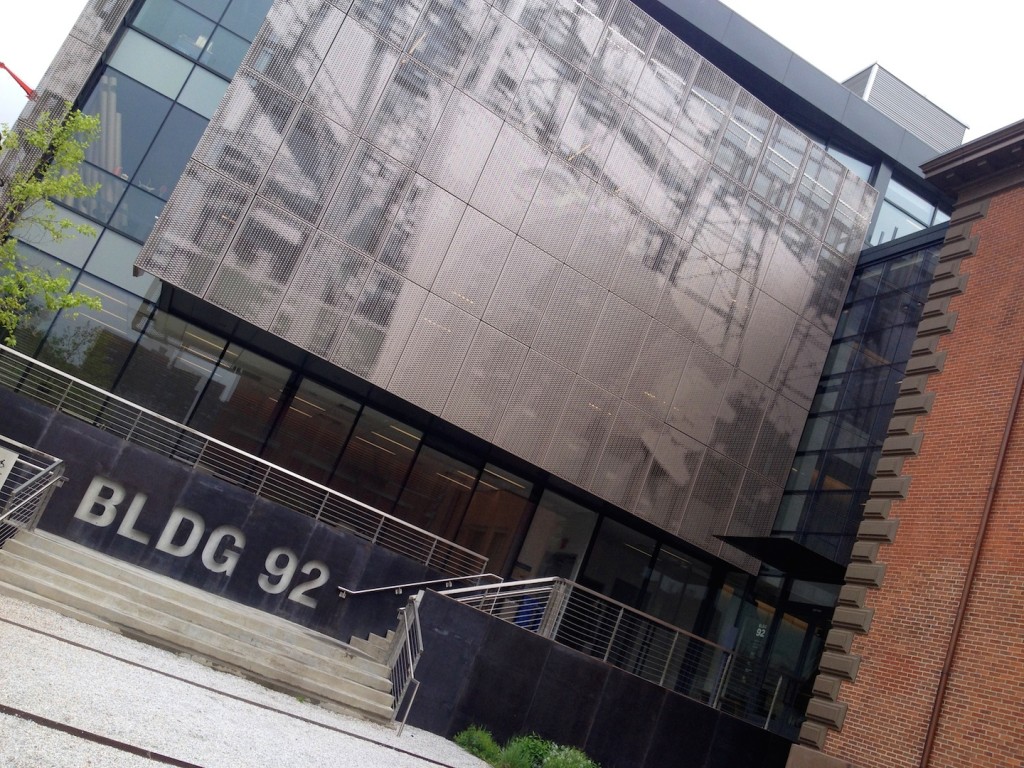 From BLDG 92, more walking (2.5 miles?) to the Brooklyn Botanical Garden. For an impossibly low student rate of $5, I got to stroll through the gardens. The blue bells (which are gorgeous and don't bloom in California) were stunning, and I took some time to kick my feet up at the Asian serenity pond and write up aforementioned postcard.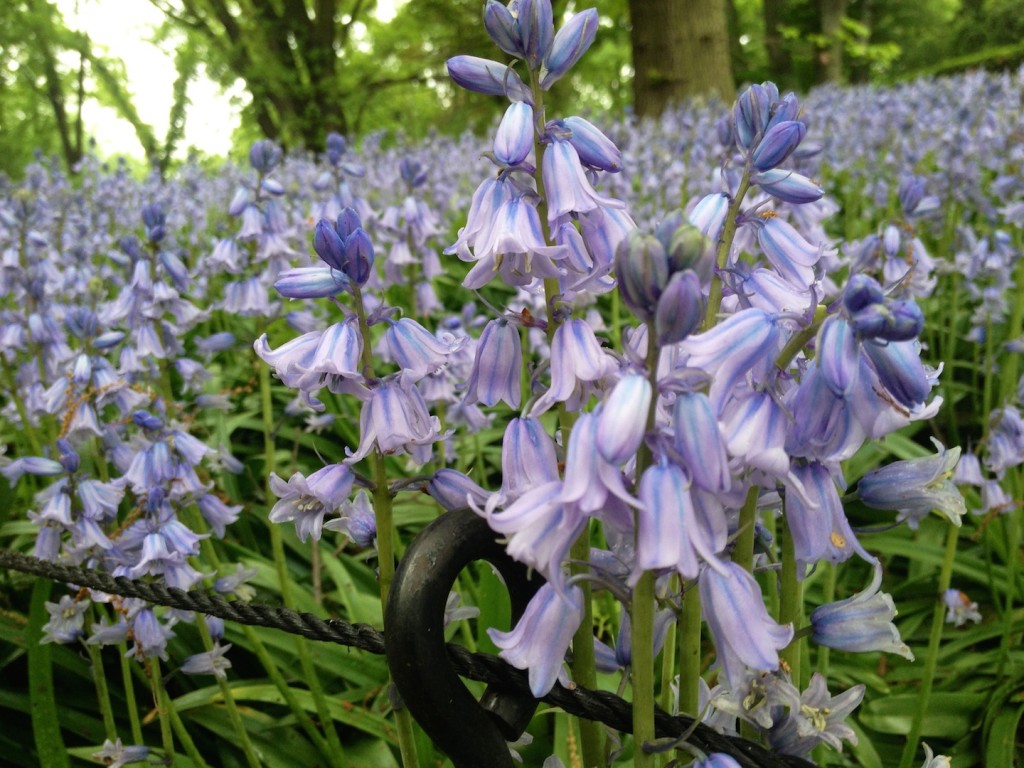 Fun little side note? I've been dying to get a plant for my desk. I didn't at my internship, because I figured I would if / when I got a real job… So… I got a teensy tiny plant while at the Garden. It's not even four inches tall, but I love it—the perfect addition to my new desk at my new job (weeee)! Friends, meet Arnold (yes, I name my plants). Turns out I did accomplish a bucket list item (#62, buy a living plant and keep it alive)!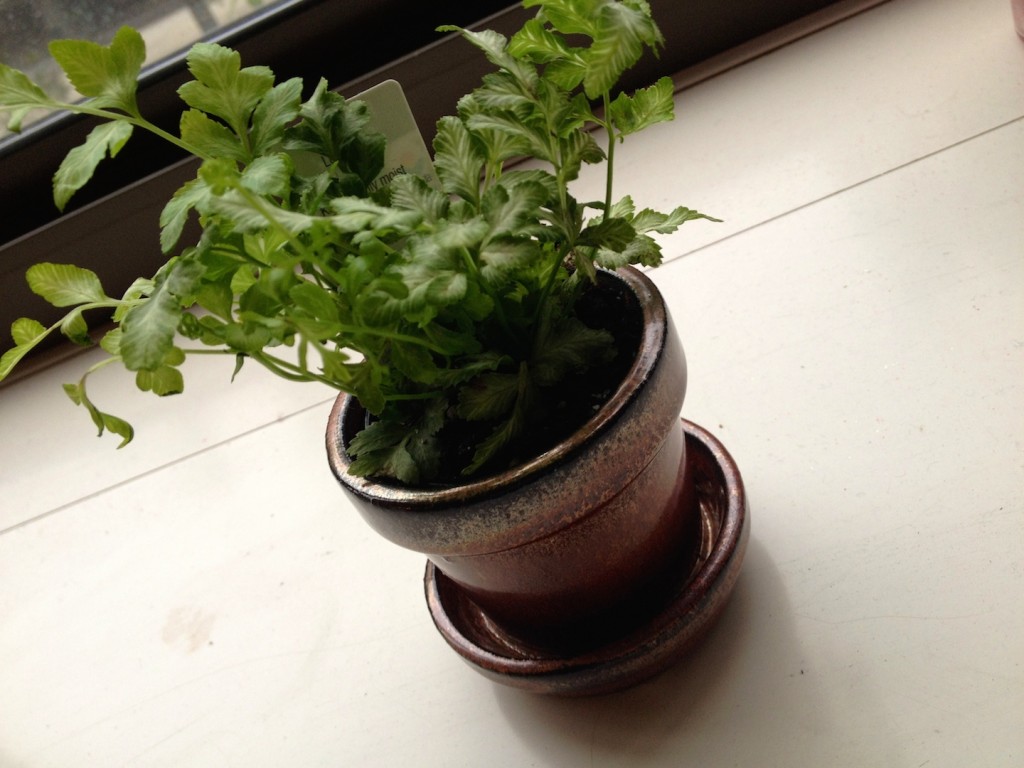 After the Botanical Garden, I walked what I thought was the most direct path to the Green-Wood Cemetery. Sure, it was three miles out of the way, but I did get to traipse through Prospect Park, which hadn't been among the originally planned attractions. While there, I found this incredible old boat house. If I can be a total girl for five minutes, it was the exact kind of place that girls (I mean, I'm not saying me) dream of getting married. It had this green tiled ceiling and a gorgeous view of the water and and and. So freaking cool.

Anyway, then I walked some more. And some more. And I strolled (which is really just walking's evil cousin). And I finally made my way to Green-Wood Cemetery. So remember how I cry in museums and churches? Well, I love cemeteries. I'm just a weirdo like that. and Green-Wood is basically the Empire State Building of cemeteries. In the early 1860s, Green-Wood had a reputation for its 478 acres (told you there was a ton of walking) of beauty, attracting 500,000 visitors a year, second only to Niagara Falls as the nation's greatest tourist attraction. Apparently, I'm not the only one who likes cemeteries.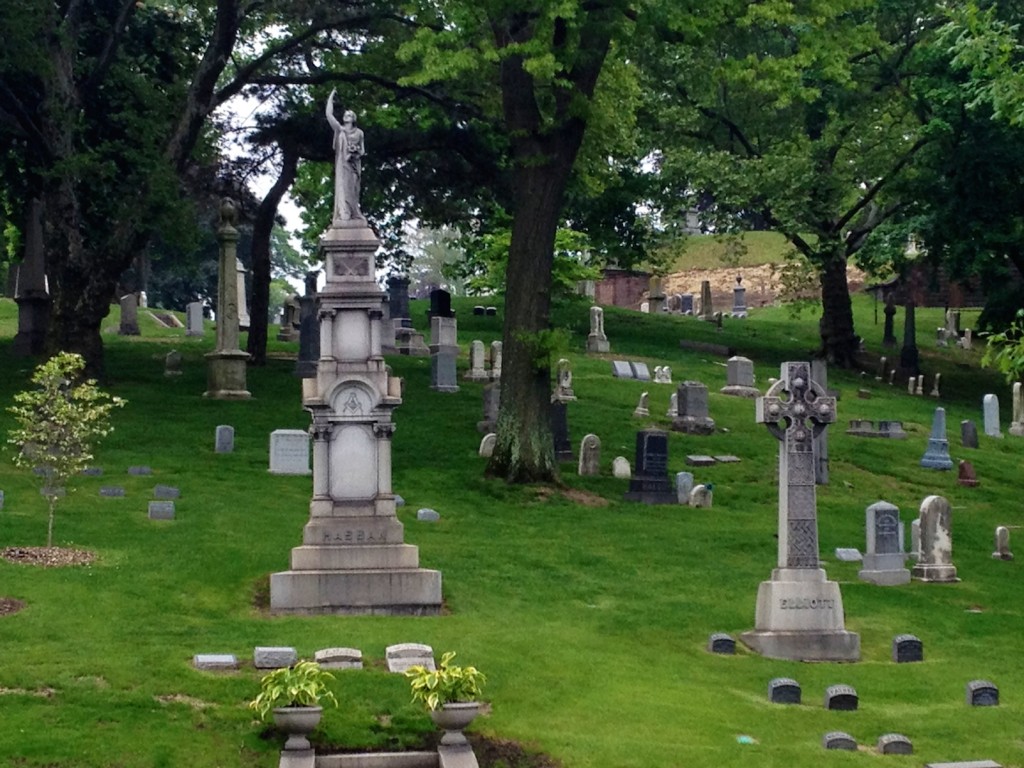 While at Green-Wood, I tiptoed into this tiny little chapel (I was all alone), and paused to breathe. I didn't cry, but it was stunningly beautiful, filled with the tie-dyed light from the stained glass. In all, an absolutely EXHAUSTING day, but amazing nonetheless. Now, to nap…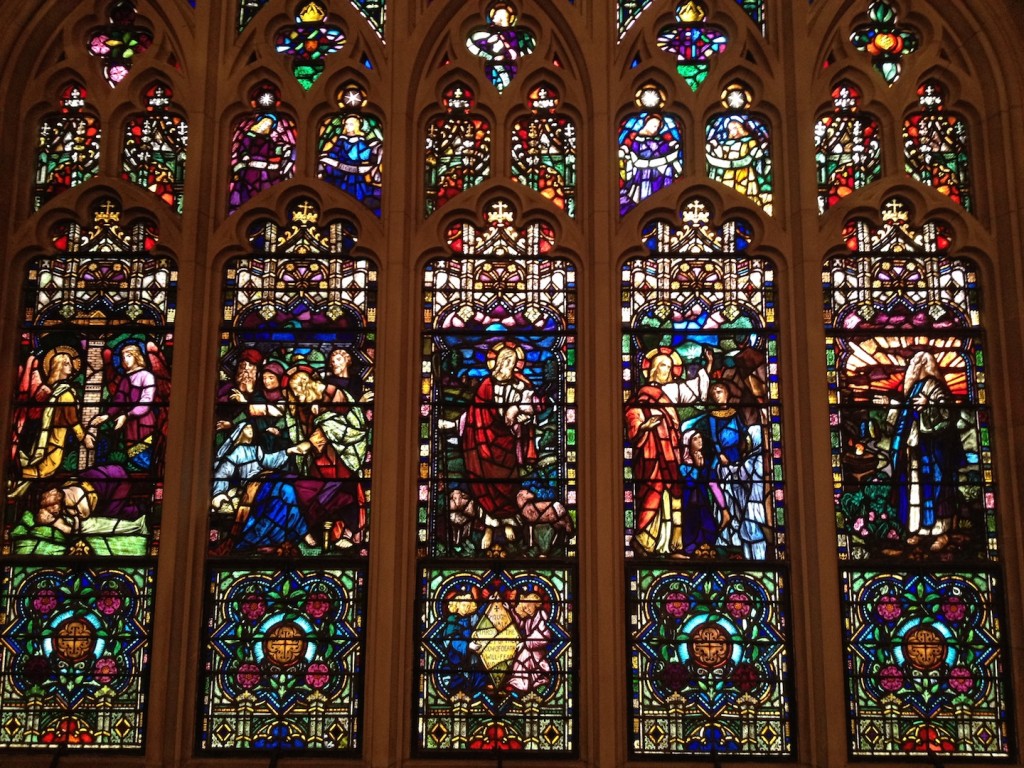 P.S. I looked it up, and I walked roughly nine miles. Ha!