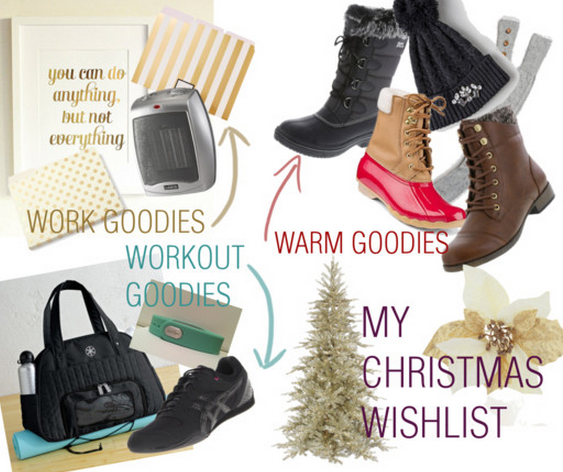 I haven't properly celebrated the holidays since 2009. Initially, my family stopped doing gifts for reasons financial, philosophical, and – later – emotional. And we never got back to it in full swing. But this baby girl (yes, I'm referring to myself in third person) has a steady income and a need to shower my loved ones in PRESENTS!!! To fully understand my obsession, you must first understand the backstory(s). I'll concede.
2009: Christmas as usual. I got my travel backpack and my mother's commitment that she'd go to Europe with me in May. Basically, I got the world for Christmas. Big potatoes.
2010: The family had a rough year, emotionally. In lieu of presents (though we still did stockings), we started volunteering our Christmas morning, serving those less fortunate than we. Also, I saw little kids hug my dad like he was their personal angel. An amazing sight, friends.
2011: The year that rocked our lives. Several people died and Christmas would have been miserable. We volunteered again, and celebrated the coming new year (and new start) like it was the new Y2K.
2012: We were in Europe (I know, I know, woe is we) and didn't do gifts or stockings. We did share some trinket-y little gifts, soak up the joy of each others company, and revel in the beauty of Paris. I should omit this one from my sob story.
2013: I moved Christmas Eve. For the bajillionth time. Christmas day, I got Chinese food. (Kind of evens out 2013, huh).
So now this year!! Not only am I going home, not only do I get to drown my favorite people with love, but I'm bringing home the boy, too! AB gets to meet my puppies, see my childhood home, sit in my glorious jacuzzi… It'll be epic.
Now, as for the below…Ideally I'd show you everything I've found for my lovelies – the good, the bad, and the illegal. But I like surprises, so instead I'm posting my wish list. And I suppose this also serves as a little teaser for my yet-a-work-in-progress 2015 bucket list, because I plan to buy myself most of these little tchotchkes.
So excited for the holidays!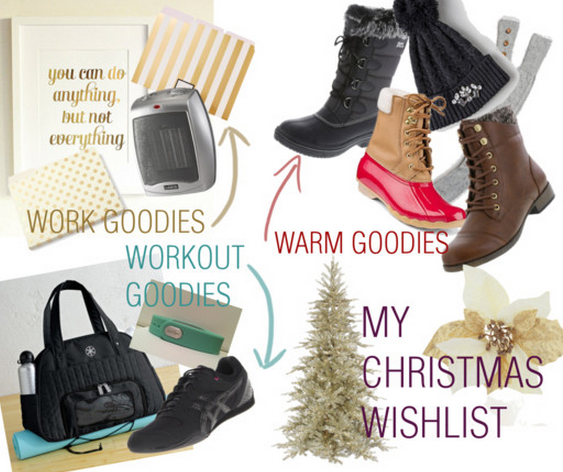 WORK GOODIES: gold foil print, Kate Spade gold folders, space heater | WARM GOODIES: J. Crew duck boot, brown sweater boot, knee high socks, hat, black nylon boots | WORKOUT GOODIES: gym shoes, GAIAM gym bag, amiigo fitness tracker