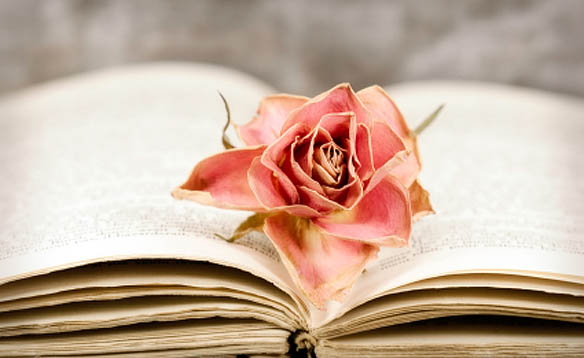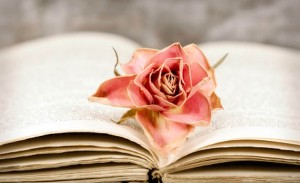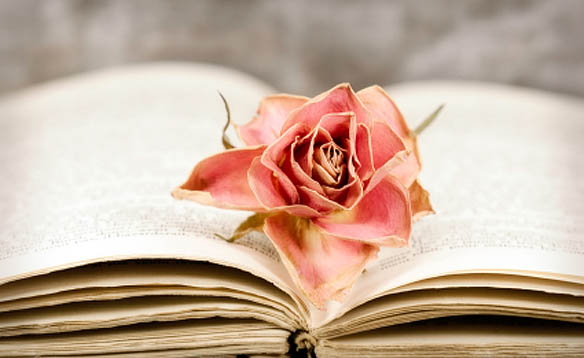 Three years ago, I learned about the glories of La Diada de Sant Jordi—This Catalonian (and spreading!) holiday takes its name from St. George, the patron saint of Catalonia, and it falls on the anniversary of his death (also his Catholic Feast Day). Think of Sant Jordi as a nerdy Spanish Valentine's Day. Every year on April 23rd, lovers in Catalonia, Spain, exchange gifts—boys give girls roses and girls give boys books.
Roses have been associated with the holiday since Medieval times, but the incorporation of books is more recent. In 1923, a bookseller began to advertise the holiday as a way to commemorate the deaths of two renowned authors: Spain's Miguel de Cervantes and a little-known author who goes by the name William Shakespeare. Both men died April 23, 1616 (cue creepy sci-fi music).
Catalonians took to the trend and some celebrate by doing 24-hour marathon readings of Cervantes' Don Quixote (Woof). Others flock to Las Ramblas, Barcelona's main thoroughfare, to take advantage of the numerous makeshift stands selling flowers and books. Throughout the day, some four million roses and 400,000 books are purchased in celebration of love.
Well I love love. And books. And can't think of a better reason to compile a spring book wish list—with the weather finally warming up, I'm dreaming of beaches, so forgive me for the chick lit.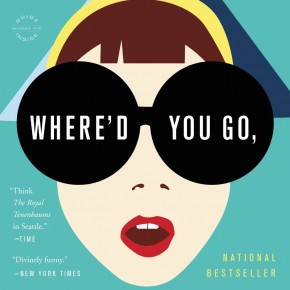 Where'd You Go, Bernadette
I've been meaning to purchase this book for a while now—after all, it was on my graduation-gift-to-self post!—but still haven't managed. To Bernadette's Microsoft-guru husband, she's a fearlessly opinionated partner; to fellow private-school mothers in Seattle, she's a disgrace; to design mavens, she's a revolutionary architect, and to 15-year-old Bee, she is a best friend and, simply, Mom. Then Bernadette disappears. This book is the literary equivalent of multi-media art: email messages, official documents, and secret correspondence come together to create what's a reportedly "compulsively readable and touching novel" about a mother and daughter's role in an absurd world.
$9.99 on Kindle.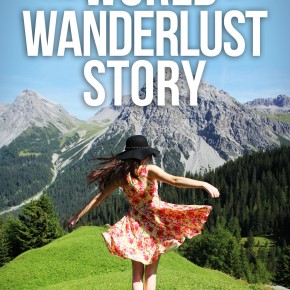 The World of Wanderlust Story
I recently started following Brooke Saward's World of Wanderlust blog (for obvious reasons). This book is an insight into her endeavors since the first time she traveled through to the creation of World of Wanderlust, as well as an insight into what the future holds. Most importantly, this book is an insight into her travels to date and provides the backstory of her life. It sounds to me like memoir meets inspirational mommy blogger? But the reviews seem relatively positive, so I'm intrigued. Plus, $2 from every book download (given her global audience, Saward only sells digital copies) is donated directly to the Destiny Rescue project, fighting child prostitution.
$17.99, available for download here.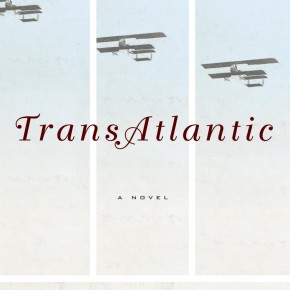 TransAtlantic
I'm a huge Colum McCann fan, and loved—loved—How the Great World Spins. His more recent TransAtlantic came independently recommended by my mentor, and I'm very much looking forward to reading it. McCann brings to live different story- and time-lines, eventually weaving them together in a 6-degrees-of-separation spin. In TransAtlantic, he does the same with his female characters from the mid-1800s through to the 1990s. From Ireland to Missouri and Newfoundland, their journeys mirror the progress and shape of history.
$10.99 on Kindle.