To fulfill the business elective requirement for my business minor, I'm currently taking a social entrepreneurship class, analyzing various socially conscious charitable and hybrid businesses on their business models, their missions, their sustainability. Today, we talked fashion.
Who here loves TOMS shoes? I mean nothing's cooler than buying a hippie-chic pair of shoes and knowing that you're helping someone in need in the process, right? Only, as we discussed in class—TOMS is a terrible company. Not only do they charge $60 for two pairs of shoes that cost $3 per pair, but they then give that second pair away, meaning they're robbing some shoemaker in a developing country of his job. My good friends at Forbes have more info.
There's no denying that the socially-conscious trend is popular, though. There's something just so damn stylish about helping those in need. It certainly helps justify a shopping trip. So I compiled a couple of brands that have sexy products, and a stylish, social-minded, self-sustaining business model.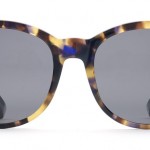 Warby Parker is an eyewear company that sells prescription lenses, as well as non prescription sunglasses—all with super classy, vintage-inspired lenses. They're cheaper than most artificially priced prescription glasses, and a huge chunk of the profits go towards training clinicians in developing countries to test locals' eyesight, as well as providing those vendors with glasses to then sell at a much-discounted rate. The short of it? Buy a pair of glasses, help someone who otherwise wouldn't be able to afford it to see. (P.S. I love these sunglasses!)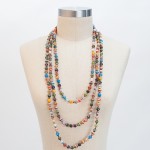 31 BITS is a chic jewelry company with a wide selection of colorful knick knacks made from recycled materials. The founder buys the beads from women and sells them at a surplus on the international marker, then uses the profits to fund educational programs for the same women she purchases from. Helping women in need? Using recycled materials? Looking chic and saving the world? Now that's style, especially if you're rocking this Bella necklace.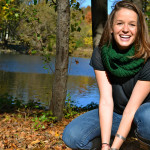 Njabini Apparel was started by a Northeastern students, and I actually wrote about the company for the Boston Globe. They sell home goods and accessories that are designed in-house, manufactured by women in Njabini with children, women who would otherwise be unable to work. Those women make generous incomes, and the additional profit generated by sales is recycled into financial education programs, microlending programs, and all around awesome-ness. Personally, I don't think this loop scarf can do any wrong.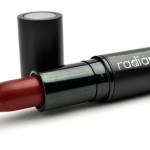 Radiant Cosmetics sells—you guessed it—makeup. Nothing provides that classy finish like a layer of red lipstick and an enlighted soul that's helped others in need. Though their model isn't as involved or creative, Radiant donates 20% of their profits to The Captives, an anti-human trafficking organization. Embrace sexy femininity, while empowering other women to embrace their own inherent beauty. And won't you look just stellar in this matte lipstick in Madrid?
The most important thing in looking for socially-minded brands is to do your homework. Lots of people will try to capitalize on the growing trend of caring about others. Don't let your care go wasted (or worse—actually do harm). Look at companies' missions statements, their financial statements and transparency, run a basic Google search. Should you need more information or ideas, SOCO Marketplace has some great suggestions. Happy shopping!